Successful marketing and e-commerce is unthinkable without blogs and influencers these days. Anyone wanting to market products and services profitably and increase e-commerce traffic has to make a direct connection to the buyer. And this path goes via emotion, experience and tailored information, delivered individually through company and influencer blogs. The new gTLD .blog is the perfect fit for this trend and, with 3-character domains, is exactly laid out for the requirements of bloggers.
On October 7, 2020, from 17:00 (CEST), the registry Knock Knock WHOIS There, LLC,is launching the next level in the blogging cosmos with the release of 47,000 previously reserved .blog premium domains. What makes this release particularly interesting: all .blog premium domains on the list consist of 3 characters – letters, numbers or combinations.
With short .blog domains, bloggers can lay out and convey their products, services and expert knowledge to targeted customers. Blog readers expect content that informs them about a specific topic, shares insider knowledge, offers latest insights or simply provides entertainment. In doing so, .blog domains can increase online reach and also strengthen brand awareness among specific target groups.
.blog Domains – a business card for great blogs
It's not possible to determine just how many blogs there are at the moment, but estimates run into hundreds of millions worldwide. The number of blog posts published by WordPress users alone was 74 million in September 2020.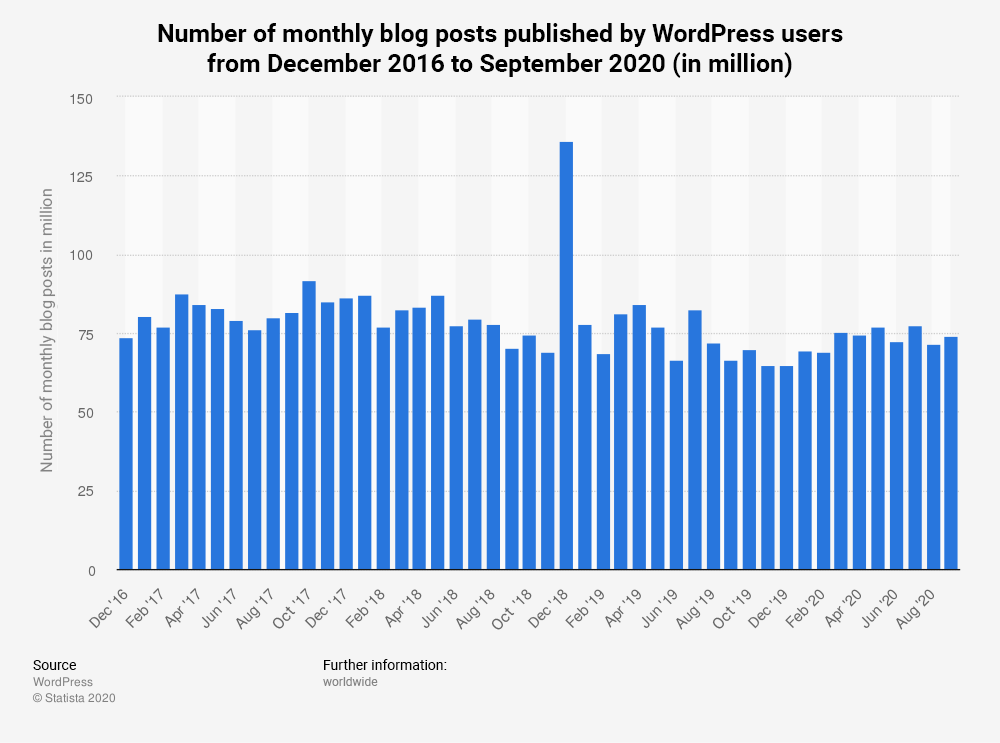 In this torrent of blogs, it's not easy for bloggers and influencers to stand out from the rest with quality blog posts. However, a domain with .blog at the end immediately leads users onto the right track. Add the fitting keyword before the dot and the domain becomes a unique flag for blogs, addressing target groups directly according to theme and directing them to the relevant website.
The selection under .blog runs from personal blogs using first names, like tim.blog to lifestyle, tourism (snowmads.blog) and fashion (fashionweek.blog) through to blogs related to products and brands, e.g. DIY experts creating new wonders under tool.blog.

3-character premium domains – benefit from .blog advantages
The newly available .blog premium domains also fulfill further criteria to make blog addresses engaging, attracting potential customers. 3-character .blog premium domains
are short – which makes them easier to remember, less prone to typos and mean that they're not shortened in social media
are easy to understand – users react more positively to easy web addresses
enable unique .blog domains specific to brand and product – they address the relevant target group directly
promote creativity – how about e.g. h2o.blog to support product marketing for mineral water
convey exclusivity and credibility – .blog domains can achieve high prices on the domain market
.blog premium domains on the aftermarket
The sheer mass of blogs and the demand for suitable web addresses that goes along with it also makes premium domains under .blog an attractive commodity. Especially generic domain names, like stripe.blog, economy.blog, servers.blog or newly available numeric domains, e.g. 1111.blog, 8888.blog, are extremely valuable and can reach high sales prices on the premium domain market, e.g. at sedo.com. Domain investors should not neglect .blog when considering their business strategy.


Boost website traffic with .blog domains
With regard to SEO, it can also be advantageous for companies to integrate .blog domains into their domain strategy and shift opinion exchange and expert views to corporate blogs. Content-driven online presences can improve rankings, boost website traffic and ultimately increase turnover.
Tip:When searching for suitable .blog domains, potential trademark rights should also be considered. Tools like Trademark Research in AutoDNS deliver quick search results.
.blog premium domains – it pays to be quick
Another important aspect for consideration is the first-come, first-served principle by which 3-character .blog premium domains are allocated. Those who register the perfect .blog web addresses for their project first can potentially reach more users, expand their domain strategy optimally and, if necessary, protect their trademark against dot squatting. There are numerous valuable advantages that go hand in hand with clever domain registration of .blog premium domains.
.blog – a new gTLD with great business potential
.blog domains hold a great deal of potential that companies, influencers, interest groups, NGOs and everyone who wants to create a brand and opinion online can take advantage of. Starting October 7, 2020, at 17:00 (CEST), you can start registering valuable 3-character premium domains under .blog in AutoDNS. Other persuasive .blog domains are already available – it's definitely worth taking a look at theDomain Studio.