If you want to build, secure, run and scale servers and applications in the cloud, you need a control panel to fulfill all your IT requirements. The control panel, also known as administration panel, allows you to manage all parameters, settings, configurations and installation of various third-party tools and applications for your web hosting and domains. Find out about the functionalities and benefits of the professional control panel Plesk Obsidian which we offer with our server solutions.
Why do you need a control panel?
A control panel is an essential tool for the management of IT resources such as servers, websites, domains and more. They have become standard in hosting configurations and administrations since they centralize the administrative functions through a graphical interface that should otherwise be configured via a command line terminal. In short, they make configurations, settings and any changes much more accessible. Control panels have been developed in recent times, giving everyone the capability of managing their web servers with a user-friendly interface, even without in-depth computer knowledge.
Today, some web service providers offer their own control panel, which might seem quite convenient at first. Nevertheless, they are sometimes limited and often lack the functionalities and tools required for more advanced and professional use. This is why some companies have developed and offer their own control panel. Plesk is undoubtedly one of the most famous and renowned examples of this among developers and web admins.
What functionalities does a control panel offer?
What can you do with a control panel? A control panel has a broad set of features for professional management but some tools and configurations can vary depending on the software and version installed. Still, there are main functionalities that are always guaranteed, such as:
DNS and domain management
Email services with protocol and account configurations
Database control and management
Account control, management and administration
Backup services
TLS/SSL certificates management
Monitoring and full reporting capabilities
Customization with new servers and third-party applications and services
The best professional control panels will add some advanced features, such as multiple virtual private servers (VPS) or complete access over security policies and website firewalls.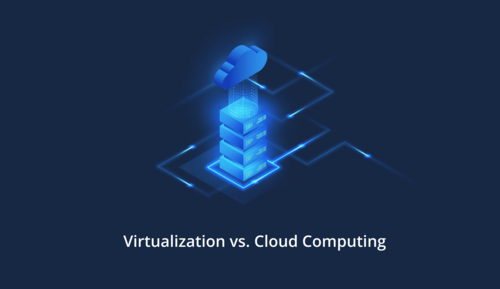 Virtualization and cloud computing: are they the same? Let's see how they are related and what it means to choose one option or the other.
What is Plesk Obsidian?
Plesk is a popular, well-regarded and reputable control panel designed to help IT specialists manage web, DNS, mail and other services through a comprehensive and intuitive graphical user interface. Obsidian is the newest edition succeeding Onyx in 2019.
The company released the first version in 2001 and since then, they have been rolling out fixes and updates and further developing their product to become a real standard in the hosting industry. Easy to install and use, thanks to its user-friendly interface, the Plesk control panel allows you to use tools and functionalities to manage your hosting in the smallest detail very easily.