This website uses cookies
Our website uses first- and third-party cookies to optimize your user experience, personalize advertising and analyze website performance. By clicking "Accept" you agree to the processing and transfer of your data to third parties. You can refuse the use of third-party cookies. An overview of all cookies used can be found in our privacy policy. There you will find a description of how to reject third-party cookies at any time (including retroactively).
E-COMMERCE REPORT 2019
INSIGHTS FOR EXPERTS
Where will e-commerce grow the most? And should you build up a cross-border trading strategy?
The official Global E-Commerce Report 2019 of the E-Commerce Foundation includes data, analyses and trends covering the most important ecommerce markets worldwide. Readers gain access to growth prognoses of 48 countries, exciting interviews with industry experts and much more.
In cooperation with our partner .SHOP, we can offer you the E-Commerce Report: Global free of charge until 03/31/20, instead of charging the regular price of 800.00 €.
Just fill in and submit the form below. You will receive the download link by email immediately.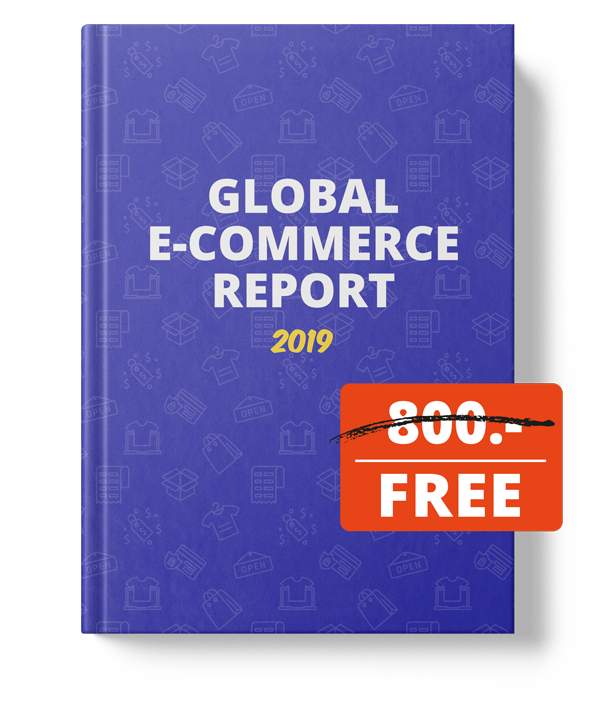 ---
Get answers to the following
in the E-commerce Report
Which are the leading online shops in the respective countries?
Which are the preferred payment methods in the different countries?
What are country-specific e-commerce pain points?
Which is the most popular shipping method in each country?
How strongly is the e-commerce market growing in each country?
---
Looking for the best domains for your online shop?
Register your .SHOP domains now!
All those who have something to sell can hardly go without a web address. More and more consumers are buying online. This can make a short, memorable Internet address a crucial factor for success. .SHOP is the perfect domain extension for this market. The new gTLD offers shop owners of all sizes the matching Web addresses, guiding potential customers directly to their offers. And finding a memorable and meaningful domain name will benefit your SEO as well.
Get your share of highly valuable e-commerce domains and register your selection of .SHOP addresses now – Your competitors never rest!
---
No matter if it's a start up, small business or a stock-listed company
We love our customers