Facts, figures and trends
The Global Domain Report
InterNetX, one of the biggest players in the B2B domain industry, and Sedo, the largest domain marketplace, jointly analyzed a total of more than 130 million data sets. The result: The business of registering, buying and selling domains is alive and well, with high market potential in store. Immerse yourself in the world of domains – it's worth it!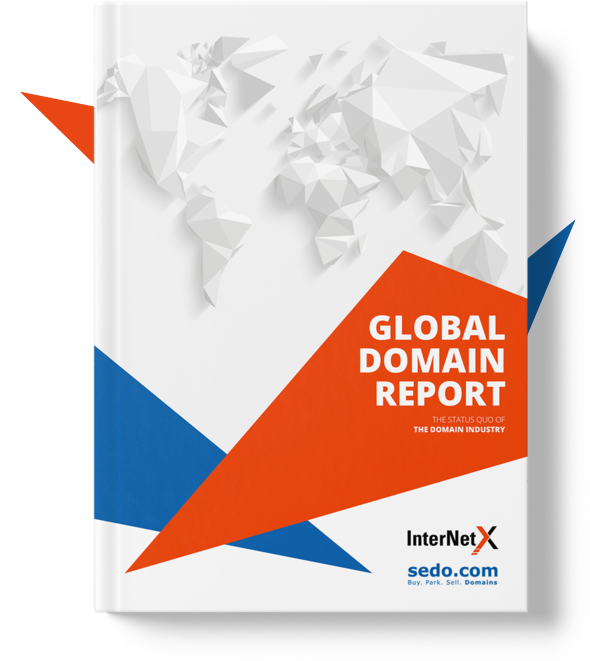 Take a peek!
Some hot facts in advance
130 million data sets
have been jointly collected and analyzed by InterNetX and Sedo. The result is unique.
.app
was the most popular new gTLD domain on Sedo's marketplace in 2019.
207+ million domains
are registered under gTLDs. With 369 million domains, their overall market share is 56.1 %.
.com, .net and .org
dominate the market. Together they account for 83 % of registrations in the gTLD market.
.com
147.2 million of all registered gTLDs domains are .com domains. It's still at the forefront!
Still growing
seven of thirteen of the top TLDs have shown strong growth in 2019 – with an upward tendency.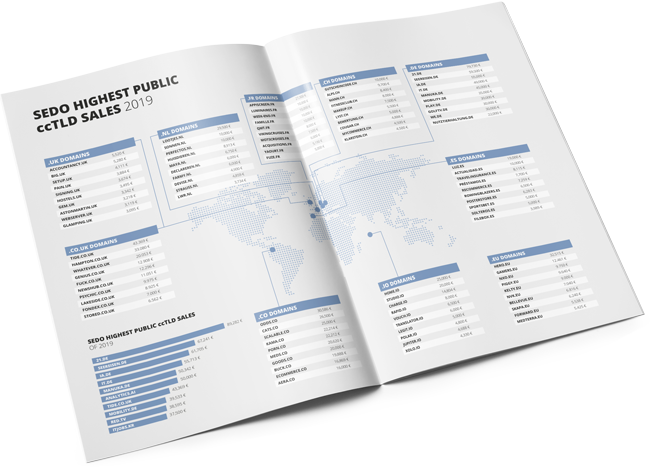 The Global Domain Report is based on internal data analyses by InterNetX and Sedo. It takes a close look at the status quo of the domain industry. In order to achieve this, we have compared latest prices and registration numbers of ccTLDs, gTLDs and new gTLDs as well as their growth rates and compiled the results in one compact report. The data collected by InterNetX and Sedo show global developments and trends on domain registration and the domain aftermarket.
InterNetX is one of the world's leading providers of domain, hosting and IT security solutions. As a managed service provider for professional users, InterNetX combines the latest technologies with over 20 years of industry expertise. To meet each specific requirement, we have developed customizeable professional solutions. With AutoDNS – the innovative domain management platform – gives InterNetX resellers full control over their domain business.
25,000 clients around the globe place their trust in the technology and services of InterNetX managing over 3.8 million domains and offering individual advice and support – from simple tasks to complex projects.
Sedo stands for "Search Engine for Domain Offers". The world's largest platform for the professional trading of domains offers extensive services for domain buyers and sellers: from domain parking to value appraisals all the way up to brokerage and the marketing of domains.
Especially tailored to customers from the domain industry, Sedo offers individual and extensive registry services and provides SedoMLS, one of the world's largest distribution networks for registrars.
With over 19 million listed domains and 2 million customers, Sedo forms the world's largest platform for professional domain trading.