Cloud Servers: Custom Configuration
Maximum flexibility & guaranteed performance
The latest generation of InterNetX Cloud Servers offers guaranteed RAM and SSD resources – based on the award-winning InterNetX Reseller Cloud. This allows for a significant performance boost at a low price while offering maximum security.
You can configure the Cloud Server resources according to your individual requirements or alternatively choose from one of three predefined templates below. This allows you to customize your server performance – paying only for the resources you really need.

All Cloud Servers run on 100% green energy and are also available as Managed Cloud Servers.
Recommended configuration for ideal performance
Mail servers, web servers, database servers
We recommend the following preconfigured templates for mail, database and web servers, which we have developed based on our years of experience in working with business customers. With our configurations you get the most out of your cloud server at any time!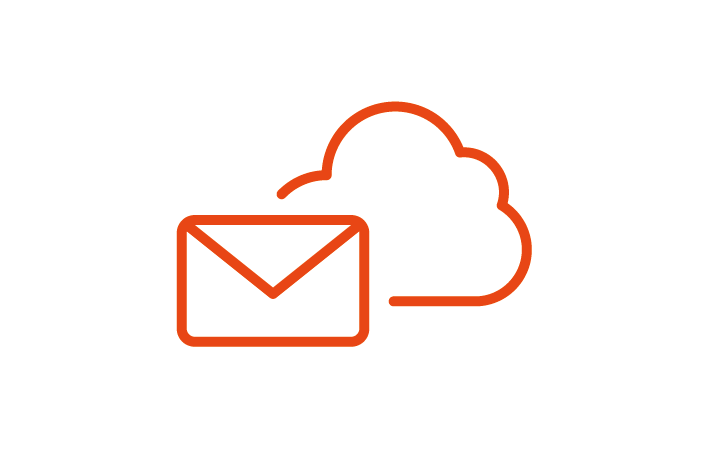 vCPU
3 x
RAM
4 GB
SSD
150 GB
Traffic
1 TB
Backup
25 GB
IP address
1x IPv4/6
Monitoring
optional
only 27.50 €1 / month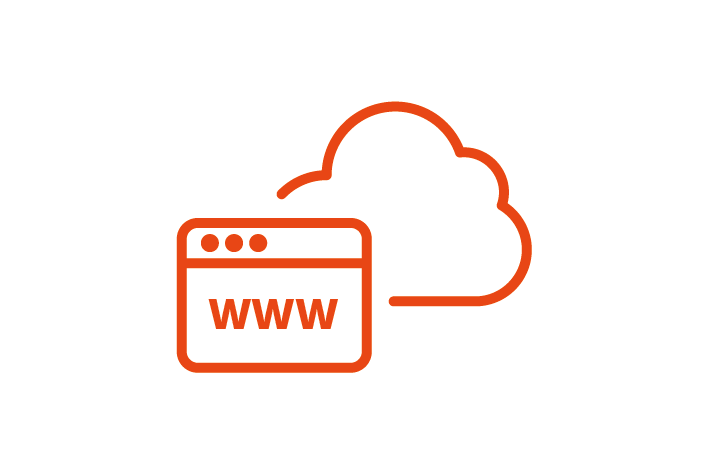 vCPU
4 x
RAM
8 GB
SSD
300 GB
Traffic
1 TB
Backup
25 GB
IP address
1x IPv4/6
Monitoring
optional
only 49.00 €1 / month
vCPU
4 x
RAM
16 GB
SSD
200 GB
Traffic
1 TB
Backup
25 GB
IP address
1x IPv4/6
Monitoring
optional
only 58.00 €1 / month
Managed Service:
OUR RECOMMENDATION:
Use our Managed Service and let us take care of important maintenance, security updates and more.
Find out more!
Cloud Servers: Fast. Flexible. Scalable.
Boost your business with these advantages.
Performance & Flexibility
You can freely configure your Cloud Server according to your requirements or choose from one of three predefined resource templates.
No setup fee
Setting up your Cloud Server is free - a financial advantage that allows you to flexibly increase your server capacity according to growing requirements.
No minimum contract term
All InterNetX Cloud Servers come without a minimum contract term. If the project requirements change, you can quickly adjust your resources accordingly.
Immediately ready for use
Order your cloud server conveniently through ISAC. After a successful order your server will usually be ready within 30 seconds!
Full SSD
All data is stored on fast Solid State Drives – it's high performance at its finest and standard with InterNetX cloud servers.
KVM Virtualization
The full virtualization allows for a high flexibility when using different operating systems and guarantees highest security on shared hosting systems.
Upgrade anytime
Our InterNetX Cloud Servers allow you to upgrade the hardware resources within seconds simply through the easy to use ISAC interface.
Snapshots
The snapshot feature allows you to reset the Cloud Server to on of the previous states after a possible technical malfunction with updates or change of installations.
Operating systems
The operating system is the key to the administration of a server and is used for application control. InterNetX Cloud Servers can be ordered with Linux.
Let us to the work for you
Managed Service by InterNetX
You can use our Managed Service for all InterNetX Cloud Servers. We will take care of important maintenance and essential security updates. Here is an overview about all Managed Service features:
Intuitive Server Management with ISAC
ISAC, the InterNetX Server Administration Center, allows you to efficiently manage all InterNetX server products online and on the go.
White label ISAC interface
An own ISAC account can be provided for sub users/customers. Drag & drop the logo – the interface automatically adapts to the logo CI.
Customer management
Create customer data and invoices or access additional features such as statistics through ISAC and the integrated customer management.
Connection to AutoDNS
Link your ISAC account with AutoDNS and carry out zone adjustments directly in ISAC. You can place your PTR in realtime yourself, also without a connection to AutoDNS.
All offers and prices are only available to business customers in terms of § 14 BGB and exclude legal VAT.
1 No minimum contract term. The period of notice for cloud servers is 4 weeks to the end of the month.