Why choose Personal Cloud Servers by InterNetX?
Performance & Flexibility
Choose the Personal Cloud Level that best suits your needs. You can upgrade to a higher level at any time, flexibly reacting to changing requirements
No setup fee
Setting up your Cloud Server is free - a financial advantage that allows you to flexibly increase your server capacity according to growing requirements.
No minimum contract term
All InterNetX Personal Cloud Server levels come without a minimum contract term. If the project requirements change, you can quickly adjust your resources accordingly.
Immediately ready for use
Order your cloud server conveniently through ISAC. After a successful order your server will usually be ready within minutes.
SSD Caching
Frequently accessed data is stored on Solid State Drives (SSD). SSD feature a higher durability and faster response times compared to conventional hard drives.
KVM Virtualization
The full virtualization allows for a high flexibility when using different operating systems and guarantees highest security on shared hosting systems.
The InterNetX Personal Cloud Servers are provided in a shared host environment. Your dloud servers will share the available resources with other cloud servers on this dedicated hardware. This is why cloud servers are often referred to as shared platform.
The KVM virtualization employed for the Personal Cloud Servers is a full virtualization, offering a particularly high level of security in the enterprise environment on shared host systems. This makes the Personal Cloud Server the perfect gateway to the world of virtual servers. The InterNetX cloud servers are a perfect match for small to medium-sized web projects, for which a simple shared hosting package does not offer enough performance and configuration options, while a dedicated system is clearly placed above the project requirements.
The flexibility of the Personal Cloud Server allows you to upgrade to a higher Personal Cloud Level at any time, flexibly and quickly reacting to changing requirements. Additionally you can choose between different operating systems and administration panels.
Personal Cloud Servers Features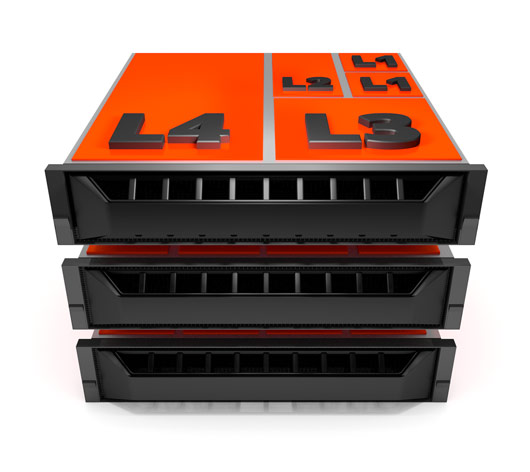 Intuitive Server Management with ISAC
ISAC, the InterNetX Server Administration Center, allows you to efficiently manage all InterNetX server products online and on the go.
White label ISAC interface
An own ISAC account can be provided for sub users/customers. Drag & drop the logo – the interface automatically adapts to the logo CI.
Customer management
Create customer data and invoices or access additional features such as statistics through ISAC and the integrated customer management.
Connection to AutoDNS
Link your ISAC account with AutoDNS and carry out zone adjustments directly in ISAC. You can place your PTR in realtime yourself, also without a connection to AutoDNS.
NEW: ISAC Mobile App
Use the free ISAC mobile app (available for iOS and Android devices) to comfortably manage your servers on the go!
Optional Services
Monitoring
You can choose between the following Monitoring services:
Monitoring Basic
Monitoring Professional
Monitoring Mail Services
Backup Space (FTP) / Backup Space (rsync)
Simply extend your backup space. You can upgrade to a higher package according to your needs.
SSH Option (for Managed Service)
The SSH Option allows our Managed customers to execute the most important commands through an SSH console.
Additional IP addresses
You can order up to 4 additional IP addresses for the Personal Cloud Server. They can be used for SSL certificates, for instance.
BackupMX
With BackupMX, your emails will be stored for 72 hours in case of a mail server disruption.
MailProxy 2.0
MailProxy 2.0 is an efficient virus and spam filter, which is switched before a mail server to check incoming mails for viruses, spam and other malware in advance.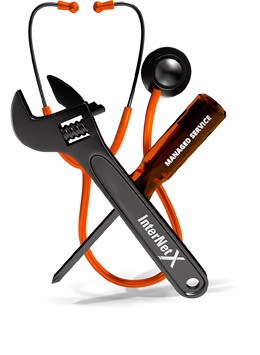 You can use our Managed Service for all Personal Cloud Servers. We will take care of important maintenance and essential security updates. Here is an overview about all Managed Service features:
Your advantages at InterNetX
TIER 3 data center
Our data center in Munich has been running free from interference since more than four years. Thus, we can provide 100% availability.
Find out more!
Branded hardware
We only use hardware from established partners like Parallels, Intel, Citrix and other well-known brands.
24/7 support
Our multilingual support will gladly assist you in all your technical inquiries. Additionall, we provide you with a 24/7 emergency hotline.
Individual advice
Our server specialists will give you an individual consultation and develop a customized server solution to meet your business requirements exactly.
Further Information about Personal Cloud Servers:
1 There is no minimum contract term. The period of notice for Personal Cloud Servers is 4 weeks to the end of the month.
All offers and prices are only available to business customers in terms of § 14 BGB and exclude legal VAT.